The frame of an elevator is the structure that allows the elevator to be raised or lowered. These structures can be either single-section or horizontally sliding. They must also feature a secure electric contact to prevent the driving machine from functioning when the door is closed. In addition, they must be easy to open from either side of the hoistway without requiring a key.
The structure of an
elevator frame hoistway
consists of two steel sections, which are connected by connecting plates. The first steel is the body of the hoistway, while the second steel is the frame of the connecting section. These two steel components are symmetrically arranged and interlock for safe and secure operation.
The door panels must be made of high-strength materials to withstand human contact. Failure to properly maintain them can lead to fall hazards into the hoistway. A proper adjustment of the upthrusts is crucial in ensuring the retention of the door panels. Additionally, the components must be labeled and approved by listing agencies.
The design of the
elevator frame hoistway
should be based on the requirements of the building's building codes and
specifications. The hoistway should also meet the requirements for fire-resistant construction. It should be prewired for door interlocks and landing controls, and automatic lighting should be installed at each landing.
The door panels must meet the ASME A17.1/CSA B44 Safety Code to ensure safety. Door panels are designed to withstand up to 250 lbf (1,112 N) of force at the center of the door panel. Door panels should be tested to ensure they are strong enough to withstand this force.
The
Custom Elevator
is a key component of the hoistway and should be cleaned annually. Only trained elevator technicians should enter the pit. The pit may contain lost items, and a trained elevator service company can retrieve them from it. The pit is located on the underside of the elevator car frame, where the metal undercarriage rests.
In addition to the required fire safety requirements, elevator cars must accommodate a stretcher for fire department emergency access. They must have five-inch radius corners, and must be marked with an international symbol of emergency medical services. The symbol must be 3 inches high and should be visible from all sides of the elevator hoistway door frame on all floor levels.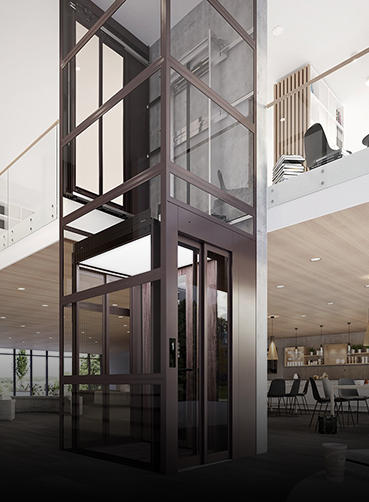 Optional:
Ceiling: Stainless steel frame, LED tape hidden around, mirror stainless steel in the middle
Car wall: Color grain makeup plate, mirror stainless steel, imitation marble makeup plate
Floor: PVC floor (Optional marble mosaic)