When choosing the best
villa elevator,
it is important to consider a number of factors. For example, it is important to purchase one that is energy-efficient. In addition, you need to choose an elevator that will not add any noise to the surrounding environment, and one that can transport people from one floor to another safely and efficiently. Fortunately, there are several different types of villa elevators.
A domestic elevator, also known as a villa elevator, is a smaller version of a passenger elevator. It is installed in a family home and is used only by family members. While domestic elevators are great for residential buildings, they are not suitable for public use. In order to meet these standards, you should ensure that the elevator is built by a professional elevator company.
A villa elevator has different functions, depending on the needs of its owners. For example, it can be designed to carry wheelchairs up and down the various floors of the villa. These elevators should be wide and deep enough for wheelchairs to fit comfortably inside. For this reason, they can serve the elderly and disabled. These elevators are also suitable for the transportation of goods and family members.
A quality villa elevator will be both safe and reliable. There are a variety of brands and models to choose from, and leading manufacturers have many options available for this type of elevator. In addition, these brands have cutting-edge technology, allowing people to select the ideal one for their home. In order to select the best Villa elevator for your needs, you must focus on the
Villa Elevator Background Boards manufacturers
that are most important to you.
For additional safety, the elevator will be equipped with a light curtain that will prevent passengers from being hit by the elevator. It also has a safety gear that will stop the elevator automatically if the wire ropes break or if it runs over its set speed. Furthermore, if it loses power, an emergency operation mode will be automatically activated. The elevator will stop at the floor where the battery is located and open the door to ensure the safety of the passengers.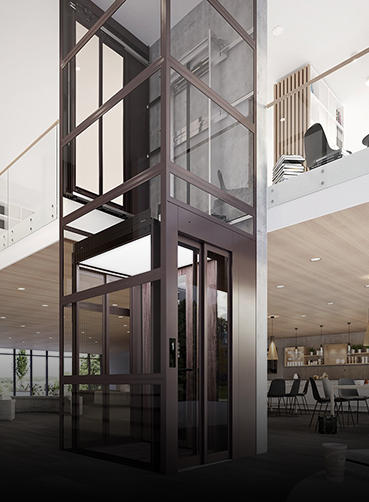 STEEL STRUCTURE DERRICK FEATURES
Cost-effective, the outer packaging board is decorated by the decoration unit and the design style is consistent. The installation position can be optional, simple and beautiful. The derrick surface is coated with luxury car paint technology and imported paint, rust and corrosion resistance, and always bright and new.