Elevator car decoration
involves various procedures. The first step in elevator car decoration is to prepare the landing-door panels. These panels are supplied by the elevator supplier and should be primed or stainless steel. Next, 0.8 mm-thick door skins are attached to the landing-door panels. Then, special finishes are applied. Care should be taken to avoid adding extra weight to the panels, as this could affect the performance of the doors.
Elevator car decoration should be in accordance with the building's aesthetic taste. It should also be in accordance with the safety requirements. Decorative materials should be nonflammable, have low smoke emission, and produce little or no flaming droplets. Avoid using low-quality artificial gypsum boards and other products with high volatile organic compounds.
China Elevator Car Decoration
should not interfere with the emergency rescue opening. It should also be removable and unobtrusive, without the use of special tools or assistance from passengers. Also, COPs should be easily accessible. Most people place them on the return panels of the elevators, but the accessibility code requires them to be placed on side panels as well. COPs should be at least 400 mm from corners and should not be placed in the middle of the elevator's interior.
Elevator car decoration must consider several factors, including safety, load bearing capacity, and lightness. Natural materials are usually used for elevator decoration, but they have limitations, such as high cost and bulkiness. Moreover, these materials may not be easy to carry by workers. Instead, modern elevator car decoration can utilize metal decorative mesh.
Elevator car decoration is an important issue for elevator operators and users. Choosing the right materials is essential for a smooth and safe ride. If the decoration materials are not light, they may cause the elevator to lose traction and cause a car to slide or squat. Maintenance units should also inspect the elevator after decorating.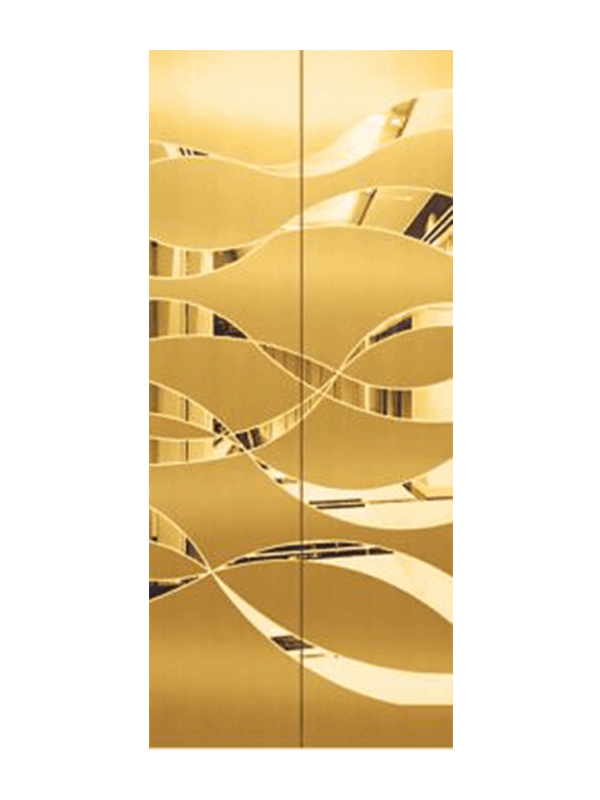 Optional:
Ceiling: Imitation wood grain steel plate frame, hidden LED light belt, with lotus pattern ceiling light in the middle
Car wall: Pane decoration, leather soft bag, titanium mirror combination
Floor: PVC floor (Optional marble mosaic)